We often get asked the question "why did you name your brand/company TWO&TEE?"
What better way to answer that question once and for all than to use this week's blog entry as an opportunity to share with you guys the story behind the name.
To properly and accurately answer that question, we'd have to go all the way back to the summer of 2009. At that time we were two complete strangers who were randomly paired together for a design assignment. (
Random side note:
Theresa's first impression of me was "Oh sweet baby Jesus I hope he speaks English" because well... apparently my style then was "SUPER ASIAN" with super "crazy blonde spiky" hair).
The premise behind the design assignment was to carry out and execute a full scale branding and packaging design project. We had to design & create everything from the logo to business cards & letter heads to the actual packaging of the product for our mock company.
In short, we went with our "t-shirts rolled up and stuffed in a cake icing can" idea and being the punny individuals that we are, we decided to call it
Cake & Tee
.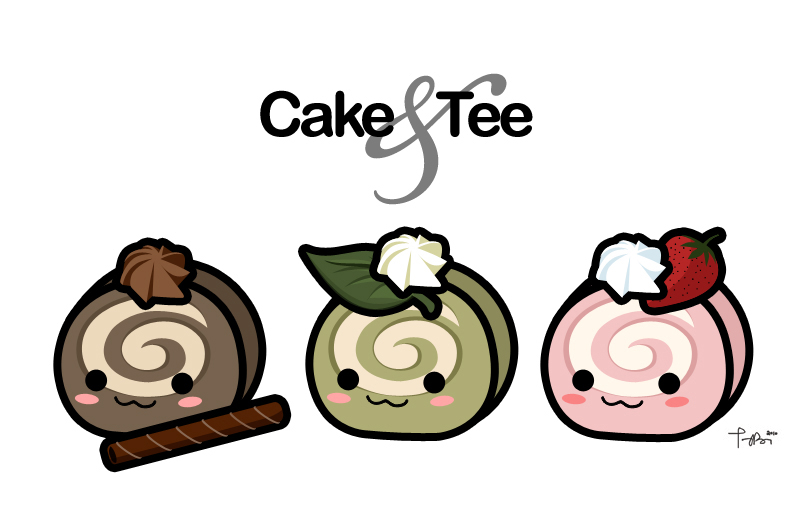 Fast forward three years to January/February of 2012 when we decided to take the project off the back burner and bring it into fruition. We both agreed that we wanted to call it something other than "Cake & Tee", but the problem was... what?
We also knew that we wanted to keep the TEE aspect since both of our names started with a "T". After several e-mails and some shot down ideas we agreed on TWO&TEE.
There are several meanings behind our name. To quickly summarize it:
We're TWO TEEs starting a business together
We liked the play on word aspect: TWO&TEE = 20
And finally (get ready for your mind to be blown)...
If you rotate the WO in TWO&TEE 180 degrees, you'd get TOM&TEE (Tommy & Theresa)
So there you have it. The origin of our name can be traced back as far as 2009. It goes without saying that a fair amount of thought and consideration were put into its creation. So no, it's not a randomly made up name nor is it a copy of 2NE1—although we both love them haha—(as I'm sure most of you may have thought)... we consider it a happy coincidence ;)
Remember to keep checking back for more updates and if you haven't already, be sure to follow us on
Twitter
and like us on
Facebook
! We have some really exciting stuff coming up within the next few weeks (we promise!!) haha and as always...
#stayawesome & #spreadtheswag